We value your privacy and would never spam you
In this free transformational video interview series, over thirty experts share their powerful secrets for helping you create a more empowered, in-tune, meaningful life.
We value your privacy and would never spam you
Congruency is King in Business
Embody the Queen in All of Us
Manifesting A Meaningful Life
The Importance of Checking In With Your Inner Voice
Break Free of Dieting and Emotional Eating to Get the Body You Love
Tapping into Your Best Self
The Hidden Reasons Your Life Hits Roadblocks
Make Your Mind Your Friend
Transform Your Life in 9 Minutes a Day
Start Life Fresh Each Day
Turning Pain into Purpose for Creative Souls
Unblocking Your Intution and Putting it to Work for You At the Speed of Light
Quantum Leaps with the QC2 Method
Love Yourself Successful & the 4 Types of Love
How To Empower Your Inner Healer
Finding and Living Your Life Purpose
Turn up your Intuition, Fulfillment and Results with Divine Navigation
Twisting Your Perspective
How To Take a Conscious Leap of Faith
Living Your Fast Paced Life with EASE and FLOW
Elite Life Mastery Secrets
90 Day Sprints To Crush The End of Your Year
How to Move Through Fear To Embrace Freedom
Finding Your Courage to be Different
The Myth of Positive Thinking
Your Practical Guide to Inner Guidance
Life on the Skinny Branches
Overcoming Obstacles to Become the Author of Your Own Life
We value your privacy and would never spam you
About Natalie Rose Saxe, Your Host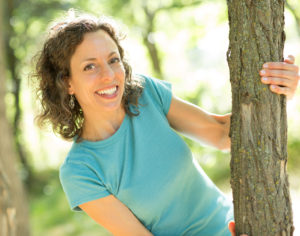 As the founder and Chief Empowerment Officer at A Joyful Life, Natalie provides encouragement, accountability and new awareness to help you change the way you think, feel and experience your world so that you can take charge of your life, your work, and your future. At her Seattle based company, Natalie's naturally warm and engaging style inspires, motivates and educates through one-on-one success coaching and motivational speaking. With over ten years of experience coaching and presenting to audiences large and small, her training and degrees in personal transformation, education, energy healing, social work and even massage therapy inform Natalie's powerful message as she shares eye opening and life-changing guidance. Whether it's inspiring listeners or empowering clients, Natalie helps people feel more confident, connected, and in control of their life.